Front Porch Capital Campaign
Pastor Jordan Davoll, and his family, have quite a revolving door at their home - they ALWAYS have visitors and frequently host people in their house! The Davoll's host families and teenagers in their home where they share food and fellowship.
We as a church family, want to bless the Davoll's with a wrap-around covered porch for their home so that this ministry can flourish more in the warmer season, too! Currently, there is not a ramp to get into the Davoll house, which makes it an impossible task for those with difficulty using stairs. We would like to install a ramp on this porch for easier access to the house.
Would you pray for the Davoll's and that the Lord would provide the means of building a front porch? If your are being led to give, we encourage you to fill out the form below!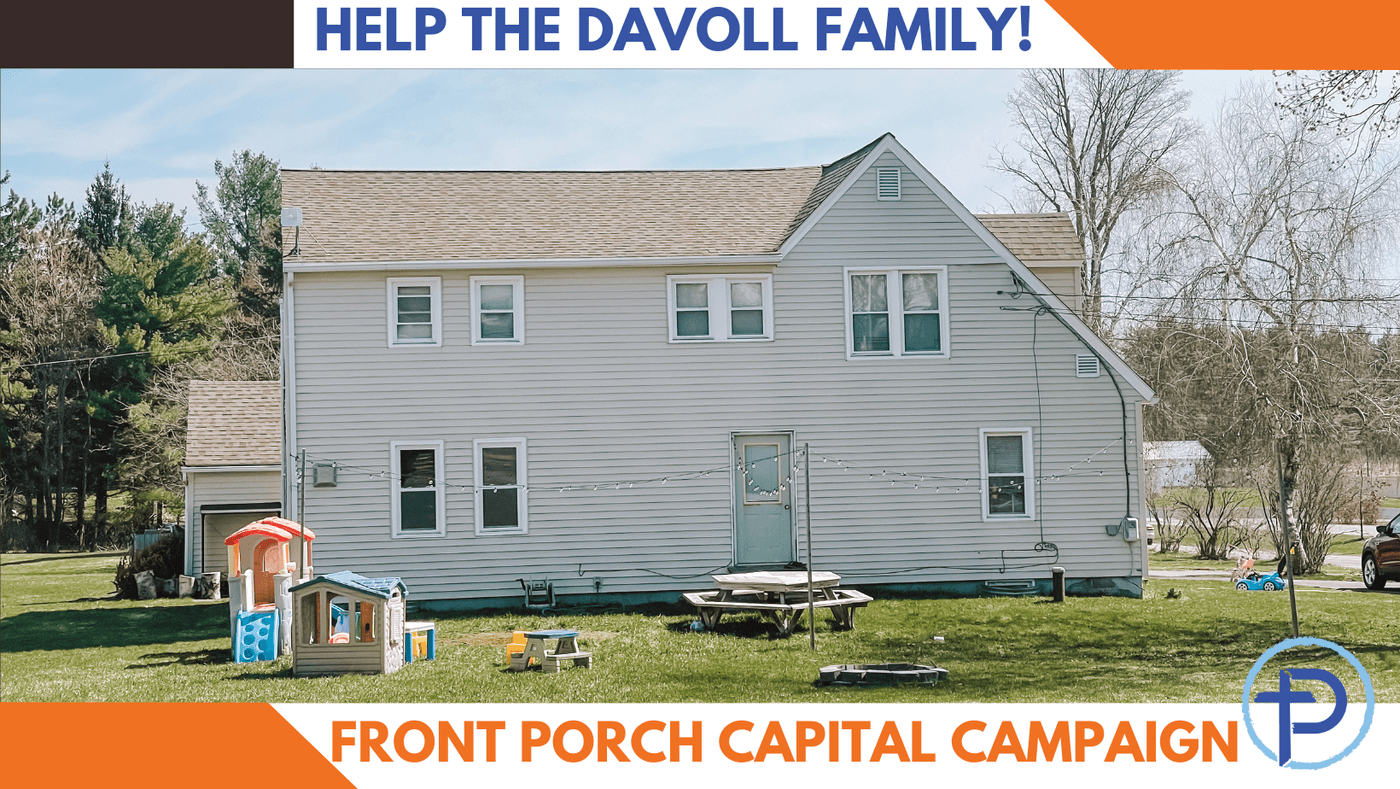 Give Here!